From Beer to Infinity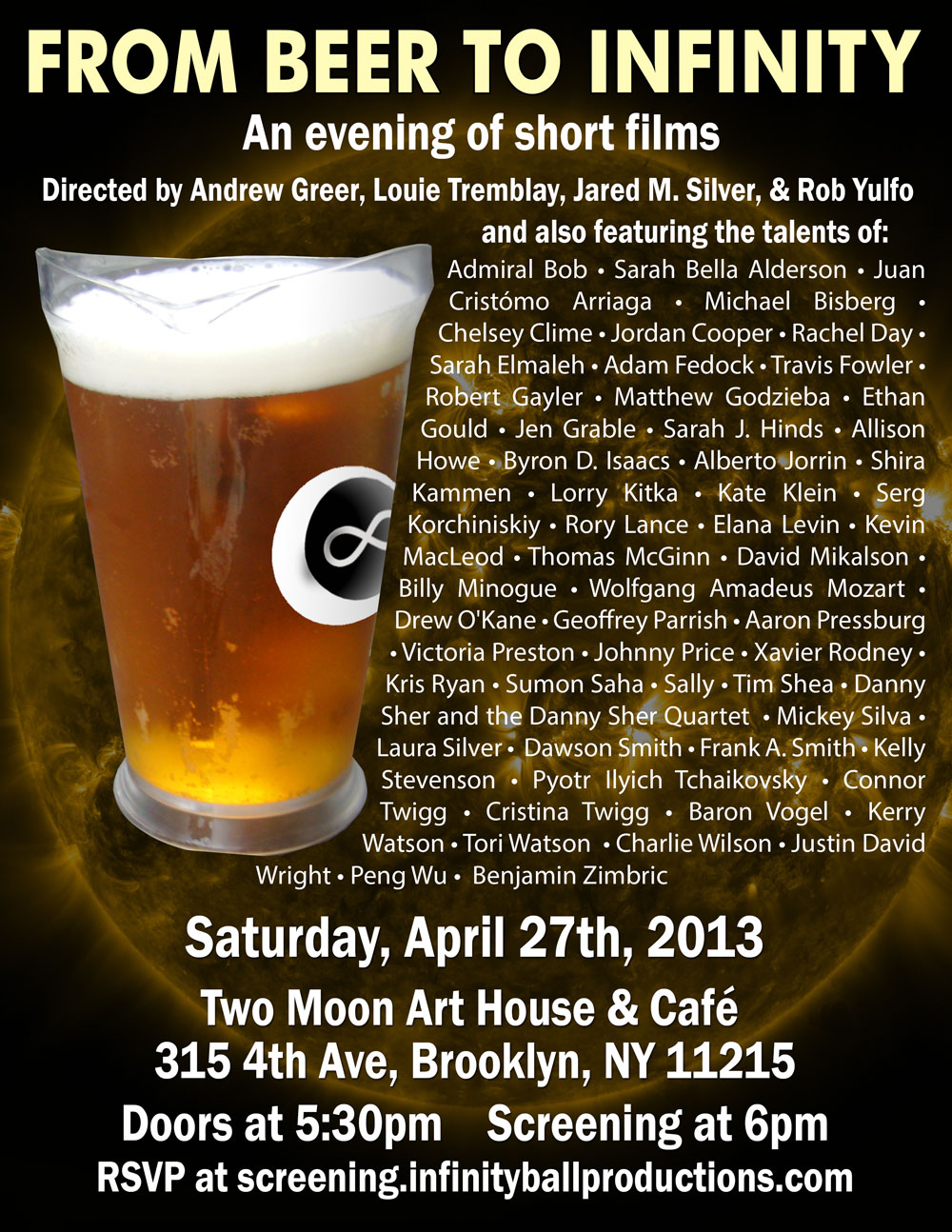 Save the date for a stupendous screening of infinite proportions! As many of you are probably (hopefully) aware, we've spent the last several years in the media mines, carefully chiseling film shorts out of the rock and the time has come to show them in public. Sure, you can watch them on the internet, but this time we'll be right there where you can express your pleasure (or anger or schaudenfreude) directly about our heads and necks!
In brief: come join us April 27th at Two Moon Art House & Cafe at 315 Fourth Avenue, Brooklyn, to salute our shorts!
Doors will open at 5:30PM and the screening will run 6:00PM to 7:30PM and features films by Andrew Greer, Sumon Saha, Jared M. Silver, Louie Tremblay, Rob Yulfo, and the talents of a cast and crew of dozens!
The venue is great in spirit, but small in size, so make sure to RSVP here!
After the screening, join us at Loki Lounge (located conveniently one block away at 304 5th Avenue) for the after-party!
April 19th, 2013

April 12th, 2013